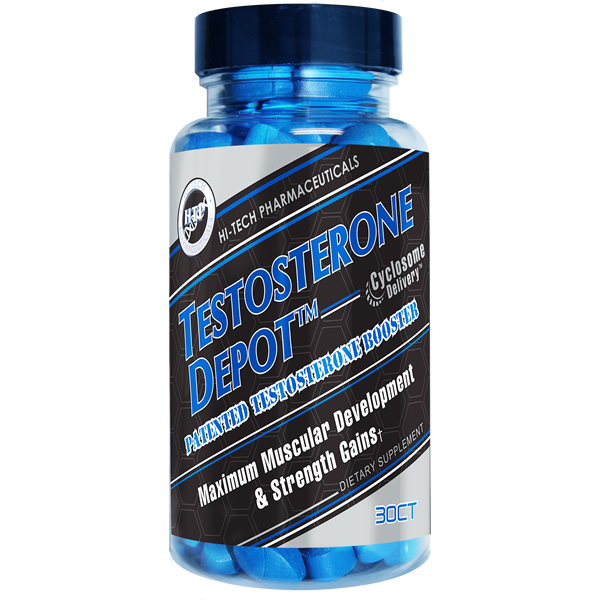 Bodybuilding's Most Anabolically-Potent, Single-Dose Tablet!
Pharmaceutically-Inspired "Pill-Inside-a-Pill" Technology
Formulated with 11 Anabolic Agents, Including Nine Legal Pro Hormone Esters
Sports supplement companies certainly come up with some incredibly outrageous claims in their advertising. This huffing and puffing also usually comes with an amazing story about some geek who gained 20 lb of muscle in just one week from using their product, or something even more twisted than that. The more arrogant marketers often throw out some "clinical data" or "strong anecdotal evidence" in support of their claims that are, at best, a bizarre extrapolation of some pseudo-scientific data that really has nothing to do with their product anyway. It's amazing how some of these supplement companies are able to compress such a large amount of ignorance into such a small advertisement. Surprisingly, though, no supplement company has yet dared to claim that it has one product--just one--that will produce significant improvements in muscular size and strength by taking just one pill a day. After all, that would be a pretty tall glass to fill.
SUPPLEMENT FACTS
These statements have not been evaluated by the Food and Drug Administration. This product is not intended to treat, cure, diagnose, or prevent any disease. This product should not be used in place of or as a substitute for recommendations by your healthcare professional. No clinical study has been performed on Sustanon 250™. These statements are based upon the ingredients: DHEA, 6-Keto Diosgenin, Rhaponticum, and Belizean man vine.
SUGGESTED USE
Take 1 tablet daily.  Do not exceed 3 tablets per day.