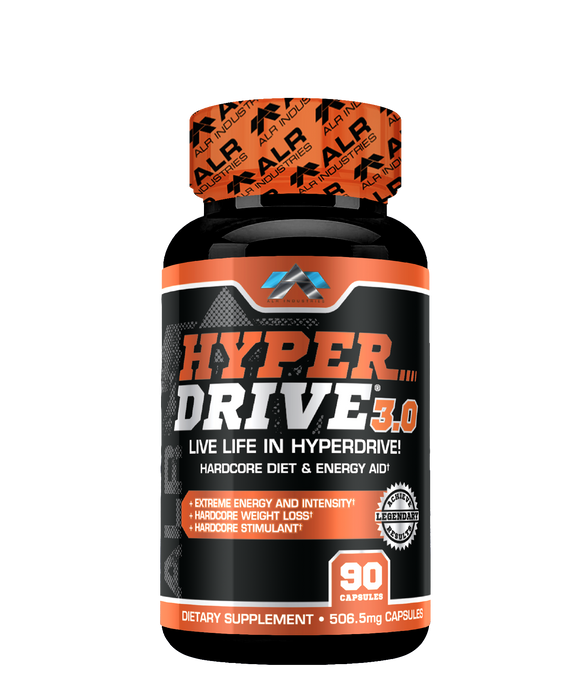 Gaining weight is the easy part for most people. Losing it is the bigger challenge. ALR has two terrific pathways to consider when you are working toward your next weight loss goals. The uber effective HyperDrive 3.0 and its counterpart, HyperDrive 4.0 are unique products geared toward helping you lose weight effectively via two differing mechanisms. The ingredients in 3.0 and 4.0 are vastly different but each one attacks stubborn excess bodyweight through creative mechanisms without the mentally unhinging effects of some weight loss products. 
ALR introduced HyperDrive 3.0 to provide functional ingredients to help you tackle weight loss efficiently. By combining tried and true ingredients caffeine and yohimbine to a complex blend of ingredients like Schizandra Chinensis, piperine and isopropylnorsynephrine, weight loss will become easier than ever. By blending these amazing energy inducing ingredients together, ALR also combined this nearly perfect product with proven ingredients that may provide improved cognitive and mood improvement, increased concentration alongside weight loss.
SUPPLEMENT FACTS
SUGGESTED USE
Take 1-2 capsules in the morning and one after lunch. Do not exceed 4 capsules per day.