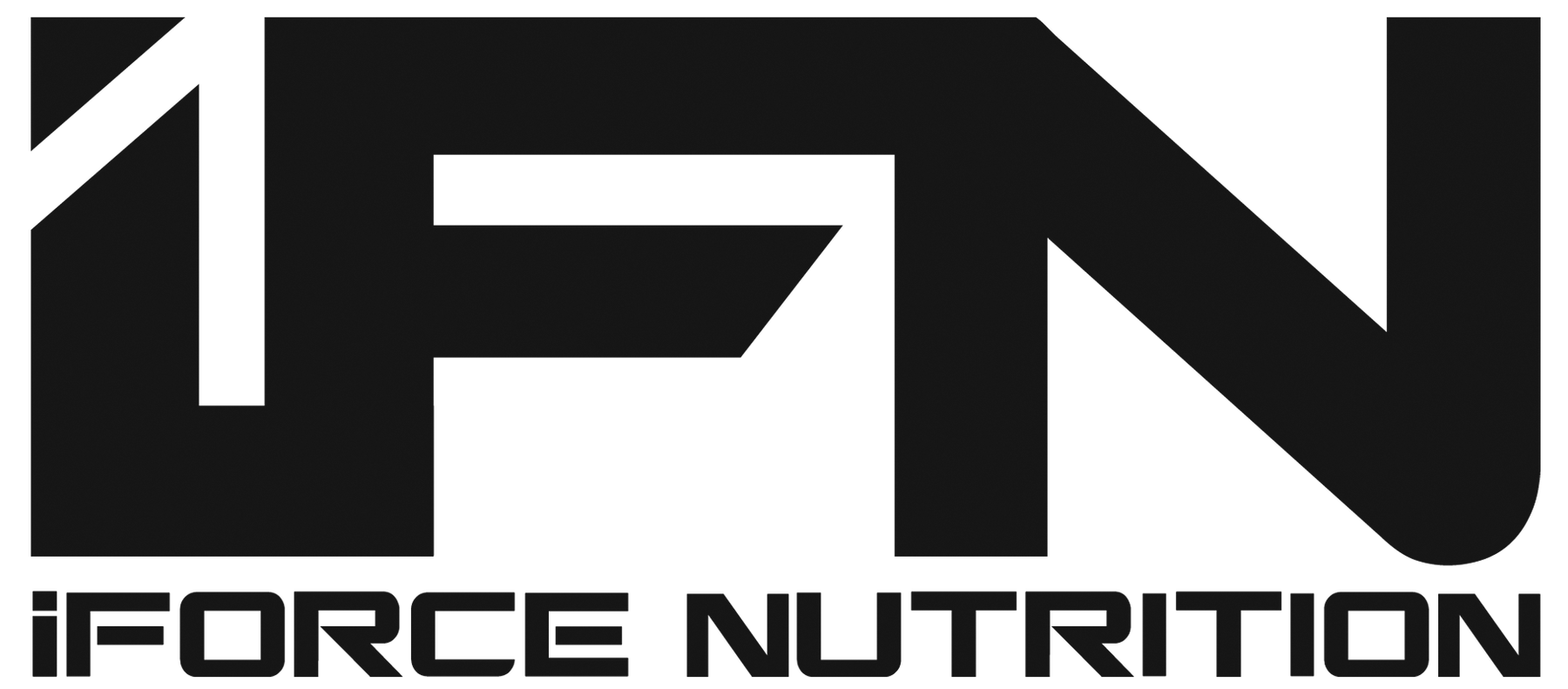 Hi-Tech Pharmaceuticals Acquires iForce Nutrition
NORCROSS, Ga., Oct. 9, 2015 /PRNewswire/ -- Hi-Tech Pharmaceuticals ("Hi-Tech"), a leading global provider of Sports Nutrition products, Contract Manufacturing, and iForce Nutrition ("iForce"), one of the fastest-growing Sports Nutrition companies in the United States, today announced that they have entered into a definitive agreement in which Hi-Tech has agreed to acquire iForce. The transaction will enhance Hi-Tech's leading Sports Nutrition arsenal and expand its distribution through iForce's strong distribution network.
"The combination of these two great companies accelerates Hi-Tech's Sports Nutrition growth strategy, substantially boosts our Sports Nutrition portfolio and diversifies our business stream," stated Hi-Tech Chairman, President and CEO Jared Wheat. "We believe this strategic transaction will enhance our industry-leading Sports Nutrition position by expanding market opportunities. iForce brings strong relationships to enhance our position with Sports Nutrition distributors, and a highly experienced management team to support Hi-Tech's continued growth." Hi-Tech expects this merger to widen its customer base in the sports nutrition field and strengthen its bodybuilding presence. iForce is a leading developer, provider and distributor of nutritional products designed for health, training, physique development and performance. iForce was founded in 2006 and since then has become a leading US performance nutrition business.
Wheat continued, "Our strong operational structure and aggressive acquisition strategies have enabled the continued growth of our Sports Nutrition business and will increase profit margins due to ability to bring all the production of iForce products to our industry-leading manufacturing facilities. Together, our combined company will have an even larger product portfolio, broader geographic reach, and enhanced scale." As a leading provider of premium Weight Loss and Bodybuilding products in the sports nutrition category, iForce's brands align with the company's continued focus on Sports Supplements, while further diversifying the Hi-Tech portfolio. iForce produces Dexaprine® and Thermoxyn®, two of the top weight loss aids in the industry, which will continue to bolster our Diet & Energy portfolio such as: Fastin®, Lipodrene®, Stimerex-ES®, HydroxyElite®, Viper Hyperdrive®, and Lean EFX®.
Hi-Tech Pharmaceuticals' revolutionary line of nutraceutical products is at the forefront of the dietary supplement industry. Hi-Tech holds a key position as the leader and the innovator of natural, proprietary, and preventative healthcare products. Hi-Tech boasts a portfolio of over 50 state-of-the-art nutritional supplements that offers real solutions in the areas of muscle and strength development, fat loss, sexual performance and healthcare. Hi-Tech develops world-class, novel nutraceuticals that are "Found in Nature...Backed by Science™." Hi-Tech is dedicated to setting a higher standard of scientific excellence for the dietary supplement industry. Hi-Tech's product line is aimed at improving life-quality and our nutraceuticals are unmatched in quality and efficacy, yet without pharmaceutical prices! Hi-Tech responds to the varying nutrient demands of men and women, from an active lifestyle to that of the well-conditioned athlete.
iForce cutting-edge products and innovation has created excellent brand awareness and product loyalty over the past 9 years. iForce is a pioneer in pre-workout powders, post workout powders, and a market leader in these categories. iForce has a premier stable of bodybuilding products to include HemoVo2 Max®, Hemavol®, Compete!, Maximize®, Tropinol XP® and IsoTean® to name a few.
In particular, the acquisition:
• Builds on Hi-Tech's position in the attractive, high growth, sports nutrition sector;
• Broadens performance nutrition's product portfolio into new categories and channels;
• Represents international growth opportunities for performance nutrition
• Offers innovation and new product development opportunities through combined R&D; and
• Continues to develop iForce in line with Hi-Tech's strategic growth strategy to capture additional share of the $30 billion Sports Nutrition market
"Hi-Tech Pharmaceuticals is an excellent strategic fit, and this merger underlines our commitment to be the world's leading sports nutrition, physique development and performance company," iForce CEO, Dave Nelson, said in a statement on Saturday. iForce Nutrition's ability to capitalize on this synergy only made sense as Hi-Tech was already our primary contract manufacturer.
"Today we go forward with the addition of the iForce Nutrition Brand to set a new standard in the Sports Nutrition Category. Hi-Tech's goal is to provide more sports nutrition products to help more athletes than virtually any other nutritional company has ever done before," said Hi-Tech President and Chief Executive Officer Jared Wheat. "iForce Nutrition will continue to be the dynamic company it has always been known to be, and Hi-Tech will help grow iForce by providing extraordinary infrastructure for discovering, developing and delivering innovative sports supplements and health care solutions essential to addressing unmet training, physique development and performance supplements needs."
Strategic Overview
Hi-Tech's recent acquisition of Nittany Pharmaceuticals in Reedsville, Pennsylvania (Hi-Tech's primary contract manufacturer of dietary supplements in the 1990's before Hi-Tech began manufacturing their own line of dietary supplements). Nittany was an enormous acquisition as Hi-Tech gained 200,000 square feet total in September 2012. Hi-Tech's desire to acquire iForce is part of Hi-Tech's strategy to capitalize on its increased manufacturing capacity. Recently, Hi-Tech completed its 40,000 state-of- the-art facility in Suwanee, Georgia and added 42,000 square feet to its warehousing capacity to bring the total square footage in Georgia to 190,000 bringing Hi-Tech to a total of 390,000 square feet, which brings Hi-Tech to the very top of the supplement industry!
Hi-Tech's recent acquisition of Nittany Pharmaceuticals, a manufacturer of OTC and prescription drugs, energy shots, and premium shelf stable beverages made with hot fill and aseptic technology allowed Hi-Tech to enter the liquid manufacturing business immediately. This also allows Hi-Tech to diversify into OTC and Prescription drugs in the future. The RTD business and shot business will enhance Hi-Techs' capabilities in the rapidly growing area of nutritional beverages and energy shots. In recent years, Hi-Tech established itself as a turnkey nutritional supplement development partner with several companies. The acquisition of Nittany Pharmaceuticals expanded Hi-Tech's capabilities in the beverage area, fitting well with Hi-Tech's core strengths in providing value added solutions to its customers and positioning the company to deliver new and innovative products in emerging and high growth markets.
"The acquisition of Nittany Pharmaceuticals expanded our ability grow the Hi-Tech and iForce brands with the addition of liquid products, and to serve our private label customers with end to end solutions, from concept to formulation to end product manufacture of beverages," said Steve Smith, Senior Vice President of Hi-Tech. "With this new capability, along with our extensive portfolio of nutritional products, manufacturing expertise and reputation for, we are well positioned to help our customers grow and expand their business. The combination of Hi-Tech and iForce also provides a powerful opportunity to transform our industry with the new Heamavo2 Xtreme® RTD."
Dave Nelson, CEO of iForce, commented, "Hi-Tech's impeccable reputation for pharmaceutical-grade quality, strong innovation and manufacturing expertise make it a perfect complement to our business. Additionally, having access to their extensive production capabilities across a variety of product formats such as energy shots and ready-to-drink beverages, and being able to offer our customers access to manufacturing and distribution facilities in Atlanta, Georgia and Reedsville, Pennsylvania is a significant competitive advantage." The merger, in combination with an expansive capital investment program, will create world-class formulation, product development and production capabilities across in excess of  400,000 square feet of manufacturing space.  "Compliance and enforcement have raised the bar for manufacturers, and this merger creates a top-tiered company with a critical mass of scale and capabilities in an otherwise fragmented segment of the market. Hi-Tech and its Sports Nutrition brands will be a one-stop shop for Sports Nutrition stores."
Hi-Tech remains true to the principals that the company was built on - innovation, quality and consistency, and will always be dedicated to ensuring that these principals remain uncompromised. Hi-Tech will continue to provide the finest-quality, innovative, science-based Sports Nutritional supplements and Diet & Energy Aids," says Wheat.
Other nutrition companies looking to increase scale, revenue, market share, and competitive advantage have also been active with mergers and acquisitions. Hi-Tech has been able to increase its market share in the United States through the acquisition of Florida-based Synergy Nutritional Industries in 2005, and gained a larger market share when it acquired Advanced Performance Supplements ("APS") in 2011. Hi-Tech gained further industry dominance when it acquired Nittany Pharmaceuticals in Pennsylvania and ALR Industries in California in 2012. Hi-Tech's recent strategy has been, and according to its leaders will continue to be, growth through M&A activity. In 2015, Hi-Tech has acquired Advanced Pharmaceuticals and Nutritionals, FormuTech Nutrition, Innovative Laboratories, Sports One, LG Sciences and with the most recent acquisition by Hi-Tech of iForce is the sixth acquisition for Hi-Tech this year.
About Hi-Tech Pharmaceuticals
Hi-Tech Pharmaceuticals (https://www.hitechpharma.com/index.htm) is a leading Sports Nutrition manufacturer. Since 1979, Hi-Tech Pharmaceuticals, Inc. and its sister company, Hi-Tech Nutraceuticals, LLC. have been providing quality custom manufacturing services to the pharmaceutical, dietary supplement and beverage industries. Hi-Tech Pharmaceuticals is a cGMP certified company that operates out of Four (4) US Production facilities and (2) Warehouses, totally over 400,000 sq. ft. The two Georgia based production facilities are both located outside Atlanta  in the Norcross and Suwanee Advanced Technology areas. Hi-Tech also has Two (2) facilities located outside State College, Pennsylvania. Hi-Tech holds a Drug Manufacturing License issued by the State of Pennsylvania Food and Drug Branch and is registered as a Food and Drug Establishment with the FDA in Pennsylvania.
Hi-Tech Pharmaceuticals is an enormously successful company that creates, manufactures and sells high-quality products sold by the large, major retailers across the United States. These retailers include: GNC, Rite Aid, Kroger, Winn-Dixie, Albertson's, CVS, Duane Reade, Hannaford, Cardinal Health, McKesson, Mclain, Harmon Stores, Fred Meyer, Osco Drugs, Supervalu, Roundy's, Walgreens, Sav-On Drugs, Meijer, Fruth Pharmacy, Kinney Drug, Kinray, USA Drugs, A&P, Kmart, Amazon.com, Drugstore.com, and over 5,000 independent drug stores, as well as in more than 80,000 convenience stores throughout the United States.