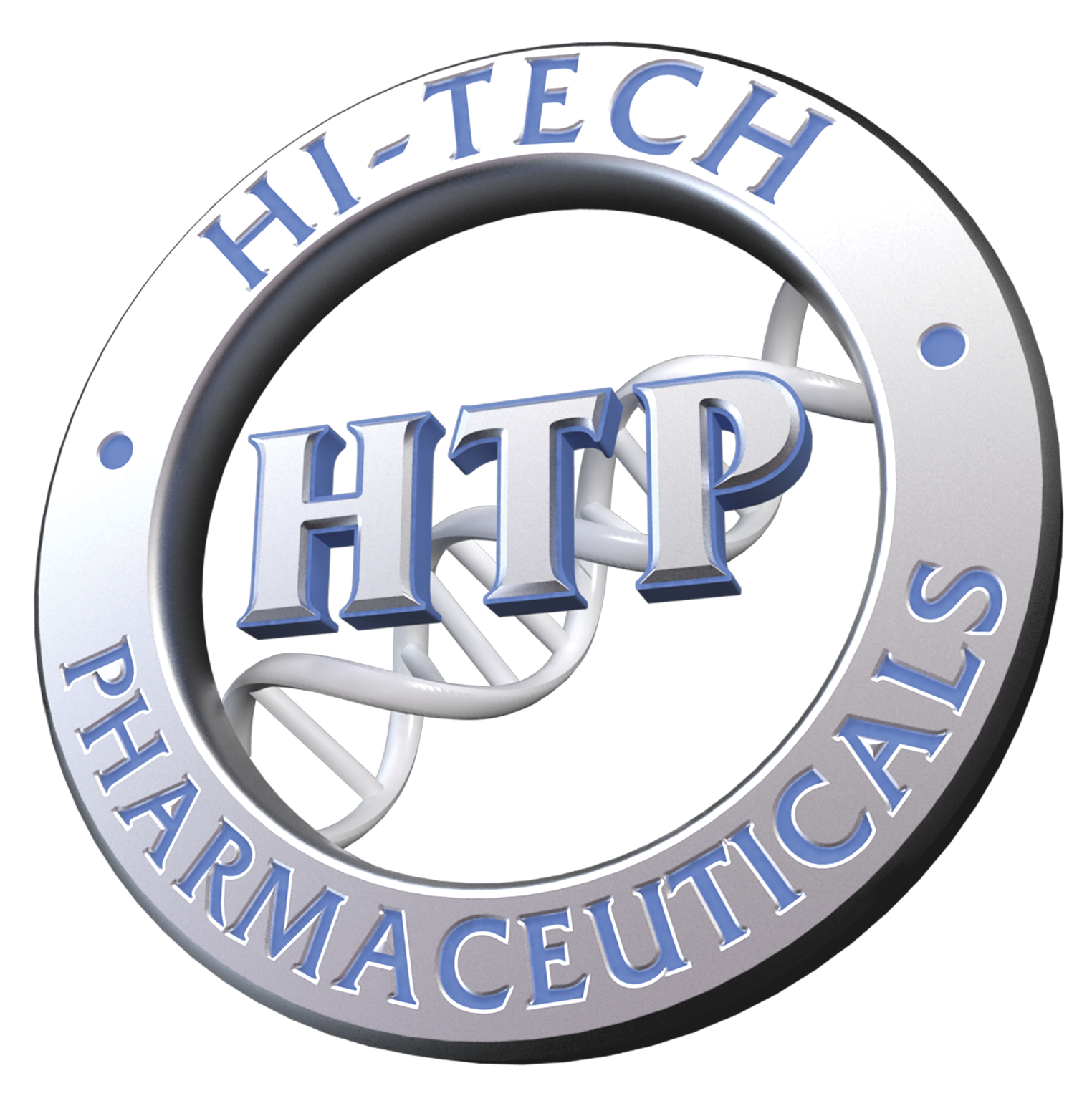 Hi-Tech Pharmaceutical Sues Self Professed Weight Loss Expert - Harvard Professor Pieter A. Cohen for $50 Million in Compensatory Damages and $150 Million in Punitive Damages for Libel and Slander
NORCROSS, Ga., April 29, 2015 /PRNewswire/ -- Hi-Tech Pharmaceuticals, Inc, ( "Hi-Tech") filed a suit against four researchers who published a defamatory article in a journal known as "Drug Testing and Analysis" an article entitled, "An amphetamine isomer whose efficacy and safety in humans has never been studied, B-methylphenylethylamine (BMPEA), is found in multiple dietary supplements." Jared Wheat, President of Hi-Tech Pharmaceuticals, stated, "Defendants Cohen, Bloszies, Yee, and Gerona have published and/or uttered multiple false and malicious statements about the safety of dietary supplements containing Acacia rigidula manufactured by Hi-Tech and others, with the intent to incite enforcement action against Hi-Tech from the FDA and to defame and disparage Hi-Tech's products and commercial reputation."
"Through several dozen false, misleading and defamatory statements, repeated continuously during a week-long disinformation campaign, Pieter A. Cohen ABC and other individuals knowingly misled consumers into believing that B-methylphenylethylamine LFTB was not a dietary supplement and not safe for public consumption, which is completely false," said Stacey Alexander, Chief Scientific Officer of Hi-Tech. "Hi-Tech has filed suit because our business has been severely damaged by this conduct. As a result, we will be asking a jury to award Hi-Tech over two hundred million in compensatory and punitive damages." stated Alexander.
Hi-Tech alleges that Cohen, Bloszies, Yee, and Gerona launched a concerted disinformation campaign against Hi-Tech and other supplement companies, which had a significant adverse affect on Hi-Tech's reputation, as well as a significant negative financial impact on the company. In an effort to pursue their crusade against dietary supplements and to wrongfully influence the FDA, Defendants ignored fundamental canons and methods of scientific investigation and integrity and published accusations which Defendants knew or should have known were false. Over the past several years, Defendants have engaged in a public effort to promote their agenda through the media by publishing articles on their research and then granting interviews wherein they make outrageous claims regarding the results and implications of their research and regularly attack the FDA as being lax in its enforcement responsibilities.
In fact, in the articles and interviews about Hi-Tech's products Defendant Cohen also states "There is not a single weight loss supplement on the market that is legal and that has been shown to lead to weight loss in humans," which implies that Plaintiff's products are not legal and/or not efficacious. He is such an extremist against dietary supplement he published – Cohen PJ. Science, politics and the regulation of dietary supplements: it's time to repeal DSHEA. Am J Law Med2005;31:175-214. Defendant Cohen claims to be an expert on weight loss and, therefore, knows or should know of a plethora of scientific studies on dietary supplements and their ingredients that have demonstrated their efficaciousness in promoting weight loss. Defendant Cohen has appeared on national television shows, in interviews, and has written extensively about his beliefs that supplements are dangerous and that the FDA fails to adequately enforce DSHEA's labeling and manufacturing rules.
"For more than 20 years, Hi-Tech has been committed to providing consumers with safe and effective dietary supplements. We've created hundreds of good jobs for Americans and our weight loss supplements have helped millions of people lose weight," said Jared Wheat, founder and President of Hi-Tech. "The blatantly false and disparaging statements made about weight loss products have done more than hurt my business and reputation, they have jeopardized the future of our employees and their families."
Wheat said, "In Hi-Tech's chemists and overseas factories expert opinion, the allegations in the Harvard Research paper regarding the results of the 2013 testing for beta-methylphenethylamine in acacia -based products was not the product of reliable scientific principles and methods and therefore do not form a reliable basis for allegations of adulteration, or selling a contaminated product as identified in the Harvard paper."
"What most concerns me was that Mr. Cohen stated that Acacia rigidula was released in 2013 when Hi-Tech has sold Acacia containing weight loss aids since 2003 and VPX since 2007. We were the first to launch them into the marketplace right before the banning of ephedrine alkaloids. Any due diligence would have come up with these facts along with VPX's original weight loss product Meltdown®, which underwent five peer-reviewed University Clinical Trials at the University of Memphis. One of the compounds in that formulation was beta-methylphenethylamine," stated Wheat.
An April 7, 2015  video interview with CBS This Morning and in subsequent news articles and interviews Defendant Cohen also quotes the FDA saying: "While our review of the available information on products containing BMPEA does not identify a specific safety concern at this time" and Defendant Cohen in response stated "I was shocked when I saw this."  He further stated in other interviews "Let's not wait until we have a body count," he said. "Just get the job done." The complaint alleges that these  statements are false and defamatory per se in that the imply Plaintiff's products may cause death if the FDA does not take any regulatory action.  In the news articles and interviews Defendant Cohen also states "I don't think we should be sitting around waiting for someone to die before we take something off of the market that shouldn't have been there in the first place." The complaint alleges this statement is false and defamatory per se in that it implies Plaintiff's products are dangerous and capable of killing someone if FDA does not take any regulatory action and that Acacia rigidula is not a dietary supplement that is legal. "Defendants apparently did not do basic or sufficient research on Acacia rigidula or Hi-Tech's products before publishing their accusations because their statements were easily verifiable as false, says Wheat." The complaint further states that a cursory view on the internet would have found three (3) double-blind, placebo controlled clinical studies on supplements containing Acacia rigidula performed on humans by Hi-Tech and five (5) clinical studies performed on VPX's weight loss product Meltdown that included BMPEA in its labeling. Pieter Cohen also stated "that the efficacy and safety of BMPEA has never been studied in humans; therefore, BMPEA's effect on human health is entirely unknown  and That supplement products containing Acacia rigidula are potentially deadly. "Let's not wait until we have a body count," he said. "Just get the job done";  and lastly the defendants all stated that BMPEA remained known only as a research chemical until early 2013. "As a scientist I find the actions and statements by the defendants to constitutes gross negligence and against basic scientific principles as all these studies were available in the public domain. All Eight (8) studies were published in reputable journals and had been through the  peer review process." said Alexander. 
Wheat says, "Hi-Tech's complaint asks that a  judgment be entered against Defendants for punitive damages in an amount not less than One Hundred and Fifty Million Dollars ($150,000,000.00) to punish and penalize Defendants and deter Defendants from repeating this unlawful conduct;   and Fifty Million Dollars ($50,000,000.00) for compensatory damages."
Acacia rigidula recently went through a clinical study where it was shown to promote significant increases in resting energy expenditure (12+%) still evident 3 hrs post ingestion with modest increases in hemodynamic measures (4-5% for HR, SBP). At this time, it is not known for what time period energy expenditure remains elevated. In contrast, 300 mg caffeine produced similar (10%) increases in resting energy expenditure at 1hr post ingestion but values fell dramatically to 3.5% over resting values at 3 hrs post ingestion.
Hi-Tech also recently released the results of Fastin Rapid Release® with Acacia rigidula that is backed by two clinical studies – one showed an increase in the metabolism by 22% in 45 minutes, and the second study showed Fastin Rapid Release® users lost 208% more weight and 385% more fat than placebo. The results seen with Fastin Rapid Release® were compared by Hi-Tech Researchers to previous studies on Ephedrine – the Gold Standard for OTC diet aids. The findings were amazing as Fastin Rapid Release® was found to be 66% stronger than 30mg Ephedrine and 152% stronger than 10mg Ephedrine.
"The nationwide launch of Fastin Rapid Release® is an important development for men and women who struggle with being overweight with and need help with weight management beyond diet and exercise," said Wheat. "We thank our entire team and the people who participated in our clinical trial programs for making this achievement possible." Hi-Tech expects to sell a lot of Fastin Rapid Release® considering that more than a third of U.S. adults, 78.6 million, are overweight, according the federal Centers for Disease Control and Prevention. "To state no diet product works that is legal flies in the face of the facts and common sense and Hi-Tech plans to send a message to Mr. Cohen and others that we respect the First Amendment, but to maliciously attack my company and risk the livelihoods of hundreds of families will not be tolerated," said Wheat.