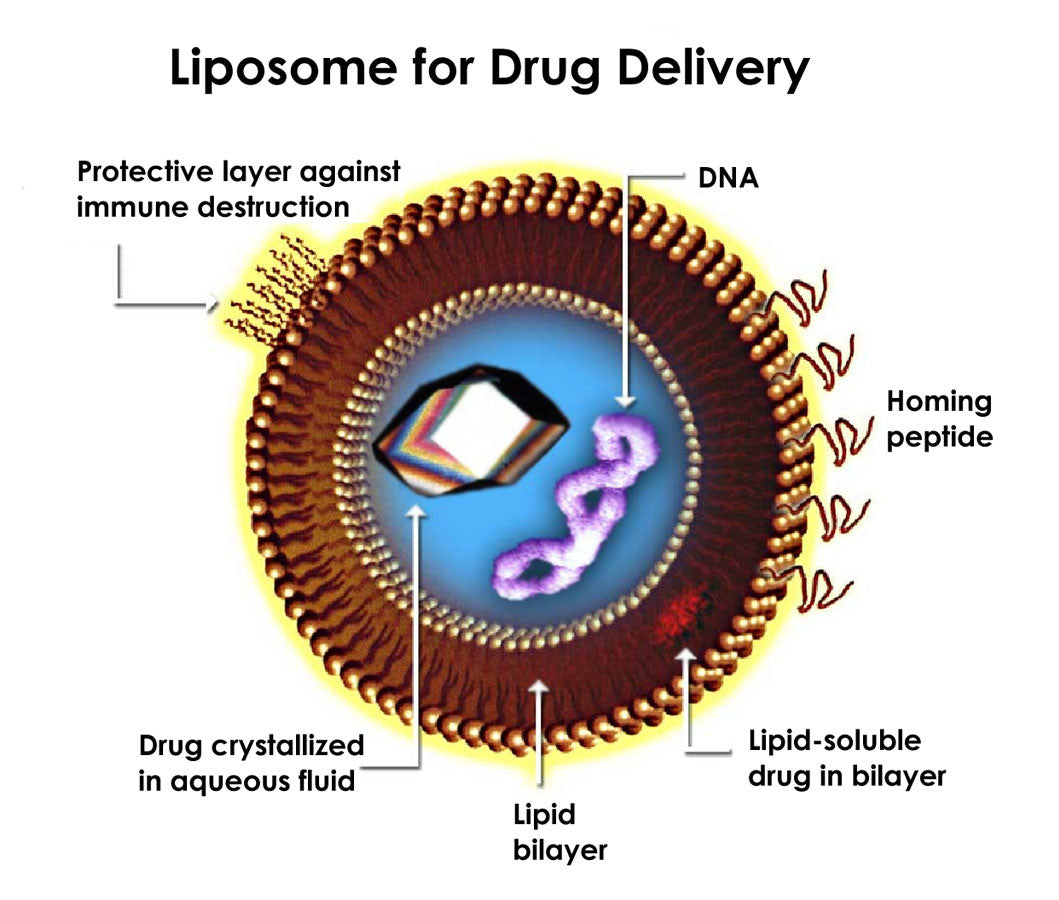 Cyclosome Delivery Revolutionizing the Pro-Hormone Industry
Cyclosome® technology - the most advanced oral administration technology ever developed is the answer to getting poorly absorbed Testosterone boosting compounds and legal prohormones into the body efficiently and effectively! While the pharmaceutical industry has embraced this cutting-edge technology in recent years, all Hi-Tech, LG Sciences, ALR, Sports 1 and APS prohormones will be the first to utilize this technology in testosterone boosters and anabolic agents.

This new Cyclosome® technology allows a form of "Trojan Horse" to deliver prohormones and testosterone boosters to the systemic circulation, circumventing first-pass inactivation in the liver for the very first time.  Almost all previous oral capsules and tablets manufactured to increase Testosterone including Testosterone itself, are involved in the "first pass affect" which renders the active compounds virtually useless.
By creating a safer passage through the body, namely the liver, these compounds can now be utilized by the body as they are unchanged by the first phase of the digestive process and can enter the second phase nearly complete. This "Trojan Horse" delivery system produced by this multi-million dollar investment can only be found under one umbrella of products - Hi-Tech Pharmaceuticals and its outstanding family of branded products.
Become an Authorized Reseller

 

Hi-Tech Authorized Resellers can source from the largest selection of industry leading nutritional products across all supplement categories, profit heavily from controlled pricing programs built to protect retailers, get "first dibs" on new product releases, and much much more.
A Word from Jared Wheat, Hi-Tech President & CEO
Hi-Tech Pharmaceuticals was one of the first companies in the US in 1996 to bring many powerful ProHormone (PH) compounds to market such as Androstenedione, 1- and 4-Androstenediol, 19-NorAndrostenediol and dione, 1-Testosterone and 1,4-Androstadiene-3, and 17-dione to name a few.  However, in 2004 our attorneys advised me that the new law stated if "it looks like a duck and quacks like a duck -  it is a f@$cking duck".  I have never been known to shy away from a lawsuit or government challenge, but I am no crash dummy either. Hi-Tech has spent the last decade working on novel plant androgens and anabolics, as well as DHEA based compounds. Hi-Tech acquired ALRI in 2012 (a company known for their PH innovation), and since the passage of DASCA we have acquired Sports One® — one of the earlier pioneers in the PH industry in the mid to late 90's.  LG (Legal Gear) Sciences has continued innovation in the PH field to this day.   With the Acquisition of LG this year, the Hi-Tech family of brands inherited a broad base of PH Intellectual property and patents. On December 18, 2014, President Obama signed the Designer Anabolic Steroid Control Act of 2014 — DASCA for short.  This leveled the playing field for Hi-Tech and its entourage of brands to utilize the past decades technologies we have developed to dominate the legal PH market. We have exclusive licenses on patents such as 1-DHEA, 4-DHEA, 19-NorDHEA, and many more on the horizon. Hi-Tech has developed a novel, one-of-a-kind Cyclosome® Technology with a cost of more than $1 million to buy the necessary equipment,  associated R&D to bring these powerful hormones to market and the know how to manufacture the finished tablets. With this costly barrier to entry, nobody is likely to have a strong PH or testosterone booster/precursor program than Hi-Tech does in its stable of brands - or that we contract manufacture in our world-class production facilities!