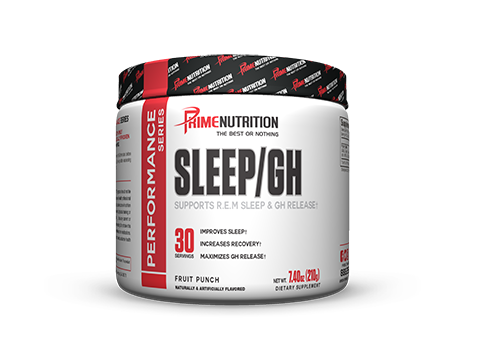 Jared Wheat acquires co-ownership of Prime Nutrition
NORCROSS, Ga., Oct. 5, 2016 /PRNewswire/ -- Mr. Jared Wheat principal owner of Hi-Tech Pharmaceuticals has acquired co-ownership of Prime Nutrition, a premium and market-leading U.S. sports nutrition company. Under this new ownership arrangement, Prime Nutrition will become a vertically integrated organization utilizing Hi-Tech's manufacturing facilities and state-of-the-art in-house supply chain management capabilities. Prime Nutrition will also get back to innovation with the re-launch of several reformulated versions of its flagships like Redux, Intra-MD, and PWO Max. Prime Nutrition also plans to launch several more groundbreaking products in the months to come including a new, patented hydrolyzed whey protein, and a new USDA Prime Beef protein. Prime Nutrition will also launch a series of diet aids to help the 70.7 Percent of adults over the age of 20 that are either overweight or obese in an effort to make the Prime Nutrition Brand Great Again!
Hi-Tech Pharmaceuticals is an industry leading manufacturer of dietary supplements holding eight (8) different sports nutrition brands under its banner. Since1979, Hi-Tech Pharmaceuticals, Inc. and its sister company, Hi-Tech Nutraceuticals, LLC., have been providing quality contract manufacturing services to the pharmaceutical, dietary supplement and beverage industries. Hi-Tech Pharmaceuticals is a cGMP certified company that operates out of four (4) US based production facilities and three (3) warehouses, with over 500,000 sq. ft. in total area. The two Georgia based production facilities are located outside Atlanta in the Norcross and Suwanee Advanced Technology park. Hi-Tech also has two (2) manufacturing facilities located near State College, Pennsylvania. Hi-Tech Pharmaceuticals holds a Drug Manufacturing License issued by the State of Pennsylvania Food and Drug Branch and is registered as a Food and Drug Establishment with the FDA in Pennsylvania.
"Hi-Tech Pharmaceuticals supply chain management and production facilities are a perfect strategic fit. This new ownership arrangement underscores our  goal of bringing Prime Nutrition back to a position of leadership in the global sports nutrition industry," Prime shareholder, Aaron Singerman, said in a statement on Tuesday. "Prime Nutrition's ability to capitalize on this synergy only made sense as Hi-Tech was already one of my primary contract manufacturers with other brands I manage. We believe that my team can utilize its social media and marketing expertise to help propel the brands image while Hi-Tech will help grow Prime by providing extraordinary infrastructure for discovering, developing and delivering innovative sports supplements and health care solutions essential to addressing unmet training, physique development and performance supplements needs. Hi-Tech's impeccable reputation for pharmaceutical-grade quality, strong innovation and manufacturing expertise make it a perfect complement to our marketing oriented business. Prime Nutrition will also gain a competitive advantage by being able to utilize Hi-Tech's distribution facilities in Atlanta, Georgia and Reedsville, Pennsylvania. The new ownership agreement, in combination with an expansive capital investment program, will create a world-class sports nutrition company that will have an industry leading manufacturing and supply chain management arrangement providing substantial competitive advantages across the board."
Aaron Singerman, one of the founders of Prime Nutrition, commented, "I am extremely happy to join forces with Jared Wheat to get Prime Nutrition back on track towards reaching its original goals. Prime Nutrition was founded with a scientific approach of tried and true supplements that every male, female, athlete, or non-athlete can find to be beneficial to their health and overall quality of life. The last 6 months have seen a period of restructuring and reorganization. I am delighted to announce this partnership for Prime Nutrition. This strategic combination will provide the visionary support needed to propel and highlight the Prime Nutrition brand as still being a world-leading sport nutritional brand, while strengthening our global appeal and visibility."
"The combination of these two great entrepreneurs will enhance our industry-leading Sports Nutrition position by expanding market opportunities. Prime brings strong relationships to enhance our position with sports nutrition distributors, and a highly experienced management team to support Hi-Tech's continued growth," said industry expert Eric Hart. Jared Wheat stated, "Our strong operational structure and aggressive acquisition strategies have enabled the continued growth of our sports nutrition business and will increase profit margins for Prime due to ability to bring all the production of Prime products to our industry-leading manufacturing facilities. The combination of Prime and Hi-Tech provides a powerful opportunity to transform our industry. It will produce the world's premier Sports Supplement company whose distinct blend of Muscle & Strength products, Weight loss aids and Protein production positions it for success in a dynamic global Sports Nutrition environment. Our geographic presence in the United States and most of the world's developed and developing countries will be unrivaled. Aaron and I believe we can better execute our strategy and can accomplish far more together with Prime in the years ahead than either company could have achieved on its own."