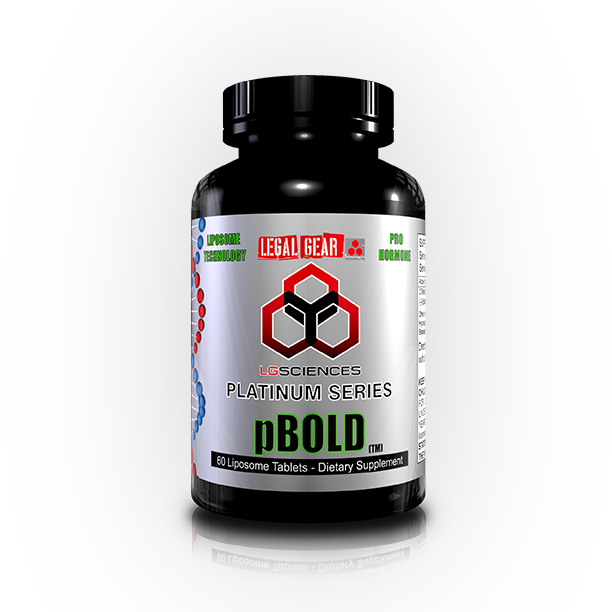 The LG Sciences laboratory brought pBold™ to market to give the world a legal alternative to Boldenone, that still gives the same reported benefits of increasing appetite and adding muscle mass, all while helping ease joint pain.
This prohormone is both active on its own and converts through a secondary pathway to Boldenone, which is prize among competitors for lean mass while easing joint pain and fatigue. This patent pending ingredient stacks well with any other prohormone and is great for men over 21 that are looking for increased mass and size.
Attention: These products are not anabolic steriods and all claims are theories. LG Sciences' products will only assist you in reaching your fitness goals. Muscle and weight gain are the result of hard exercise and proper diet, supplements are not a replacement.
SUPPLEMENT FACTS
Serving Size: 1 Tablet
Servings Per Container : 60
Propriety Blend
17beta-[1-ketoethyl]-androsta-1,4-diene-3-one,17a-ol
(-)-Epicatechin 90%
Active
50mg
50mg
% D V
*
*
Other Ingredients: Microcrystanline Cellulose, Phosphatidylcholine 75%, Hydroxypropyl beta cyclodextrin (HPBCD), Phytosterols, Magnesium Stearate, Silica, FD&C Blue#2, FD&C Red#40, * % Daily Value Not Available.
SUGGESTED USE
Directions: Take 2-4 Tablets per day in divided doses with or without food. Do not exceed 4 tablets per day.