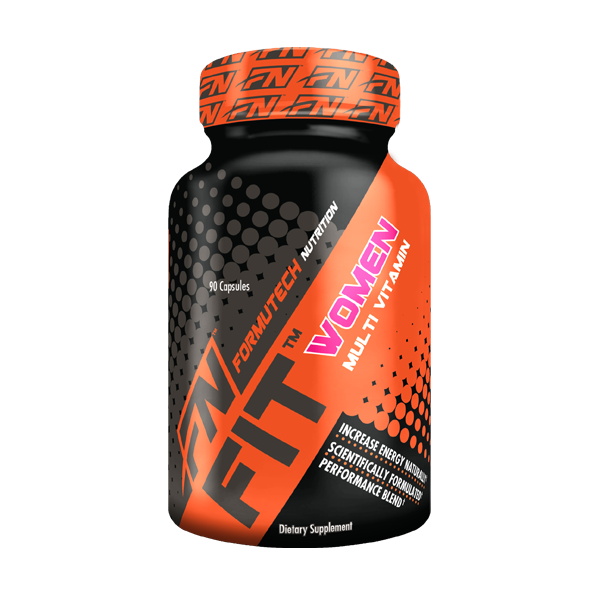 Fit™ Women Multi Vitamin
Specially Formulated for Womens Unique Needs
CoQ10 Enriched Antioxidant
Vitamins A, C, D3 and E
Multi-Complex B Vitamins
Calcium and Magnesium
Key Carotenoids
FIT™ WOMEN is optimized to deliver a potent dose of essential vitamins, minerals, carotenoids, and phytonutrients for optimum health and performance in a single daily serving. We have additionally added Branch Chain Amino Acids to speed recovery from exercise. This formula delivers 1,600 IU of Vitamin D3 along with Calcium and Magnesium. These are nutrients that are essential to women to help protect and build strong bones. Vitamin E is a powerful anti-oxidant and it is important to get this from more than one source for maximum benefits. Whether you are training daily or simply treading the rigors of life, purposeful, results-driven vitamin supplementation is crucial to staying ahead. Give yourself every advantage and join the thousands of Formutech athletes, who turn to FIT™ WOMEN to anchor their nutritional supplement program.
BCAA Enriched for Enhanced Recovery | Pure Muscle Food | Supports Recovery
SUPPLEMENT FACTS
SUGGESTED USE
Adults - Take 3 capsules daily with food.  Not formulated for use in children.