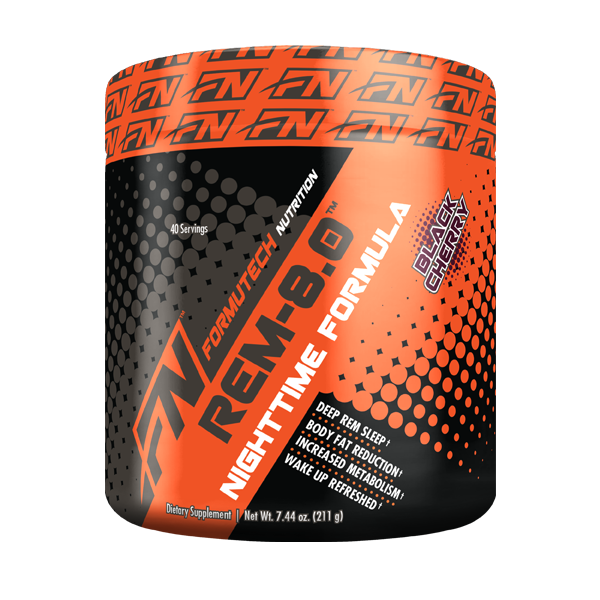 REM 8.0™ Nighttime Formula
For the best night of sleep you will ever have try Formutech Nutrition's™ REM 8.0™.  Help sleepless nights become a thing of the past with  REM 8.0™.  This standalone product will help you relax, fall asleep and stay asleep.  Wake up feeling refreshed and ready to take on the day.  If you are desperate for a refreshing night a sleep, wait no longer.  Take 30 minutes before bed, relax and SLEEP!
SUPPLEMENT FACTS
For REM 8.0™ Black Cherry
SUGGESTED USE
To assess tolerance, take 1 serving (one scoop) of REM 8.0™ with 4-6 oz. of water, 30 minutes before sleep. Not recommended to consume more than 2 servings (2 scoops) in any 24 hour period.