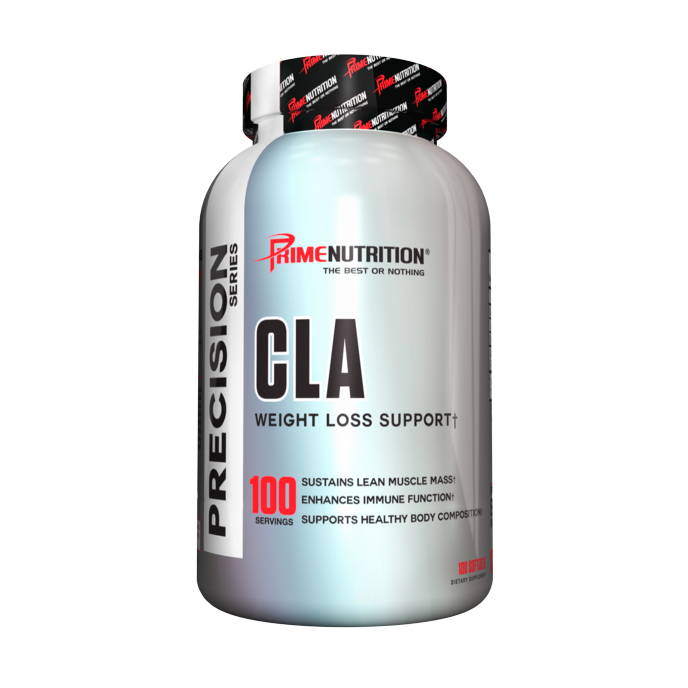 CLA - CONJUGATED LINOLEIC ACID
CLA
CONJUGATED LINOLEIC ACID
CLA (Conjugated Linoleic Acid) is a natural, stimulant-free, fatty acid that can help build muscle, support healthy weight loss, and promote exercise recovery. For muscle building, CLA has been shown to counteract catabolism by stopping its negative effects both post-workout and when the diet is deficient of calories.
CLA's antioxidant effects have been shown to reduce the production of immune-suppressing compounds (leukotrienes and prostaglandins) which may lead to negative effects within the body. It also plays a key cardiovascular role in supporting healthy blood vessels.
With regular CLA supplementation, researchers have found higher concentrations within the heart muscle. This concentrated abundance is thought to be the mechanism that improves the efficiency of fat transport and metabolism in cardiac mitochondria, both of which may result in supporting a healthy heart.
The benefits of CLA will not diminish over time so there is no need to cycle or alternate use. Consume daily with a healthy balanced diet for optimal results.
Supports Fat Loss
Increases Metabolism
Supports Healthy Immune Function
Promotes the Breakdown of Fat Stores
Supports Healthy Cholesterol Levels Already in Normal Range