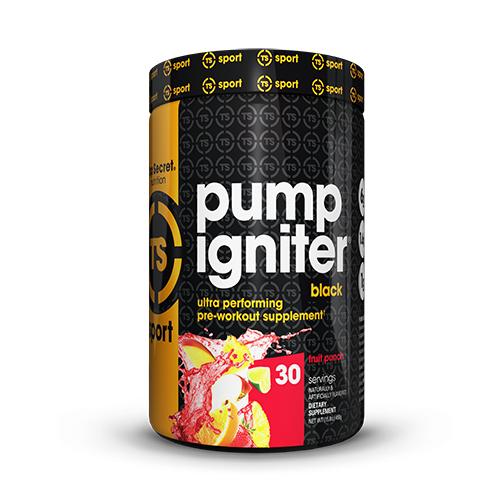 Top Secret Nutrition's Pump Igniter Black® is a true one-of-kind pre-workout supplement designed to prime the mind and pump up your muscles for outrageous skin tearing workouts.
With properly dosed, clinically studied ingredients, Pump Igniter Black® will take you to your next level of training for an incredible workout.
Skin splitting muscle pumps
Insane energy with no crash
No bloat formula
Suggested Use:
Mix (1) one scoop with 8-12 oz. of cold water 20-30 minutes before training. To assess tolerance, start with no more than (1) one scoop per serving, and increase servings to no more than (2) two scoops per day for desired effect. This is a stimulant based supplement, always check with a physician or health care provider prior to taking supplements and exercising.
WARNING:
Use this product as a dietary supplement only. Do not use if you are pregnant, nursing or have a medical condition. Consult your physician prior to use if you have any medical conditions. Discontinue use two weeks prior to surgery.