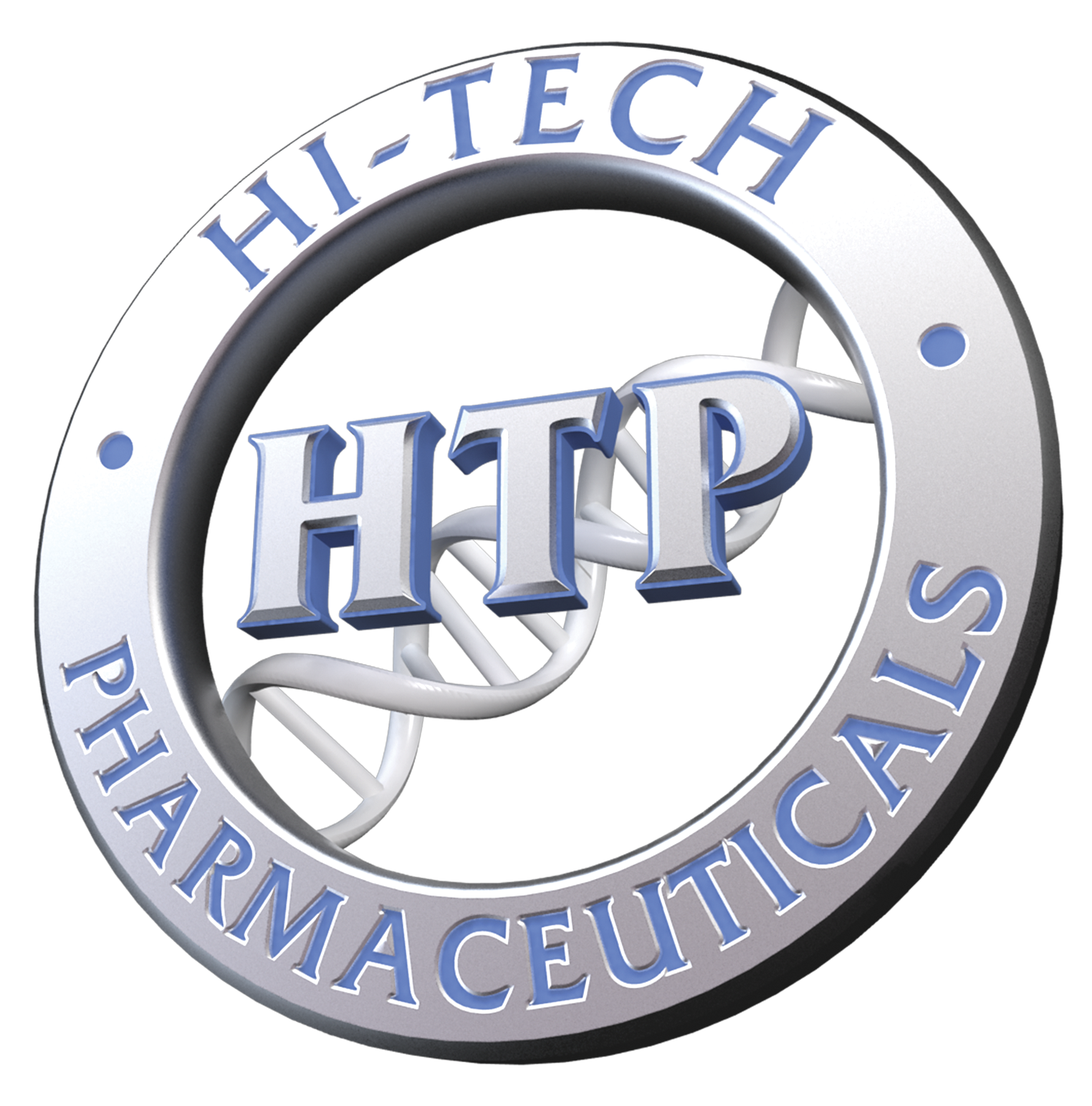 Hi-Tech Pharmaceuticals To Acquire Advanced Pharmaceuticals and Nutritionals
NORCROSS, Ga., April 13, 2015 /PRNewswire/ -- Hi-Tech Pharmaceuticals ("Hi-Tech"), a leading global provider of Dietary Supplements, Contract Manufacturing, Raw Material Sales, and OTC Pharmaceuticals, and Advanced Pharmaceuticals and Nutritionals ("APN"), one of the fastest-growing OTC and Dietary Supplement companies operating in Mexico, Central America, and South America, headquartered in Guadalajara, Mexico, today announced that they have entered into a definitive agreement in which Hi-Tech has agreed to acquire APN for an undisclosed amount. The transaction will enhance Hi-Tech's leading Dietary Supplements and OTC product offering and expand its distribution through APN's strong established platform. 
"The combination of these two great companies accelerates Hi-Tech's international growth strategy, substantially diversifies our business streams and establishes a durable leadership position in Mexico and the South American Nutritional and OTC marketplace," stated Hi-Tech Chairman, President and CEO Jared Wheat. "We believe this strategic transaction will enhance our industry-leading growth profile by expanding market opportunities. APN brings a leading OTC and Nutritional distribution portfolio, Latin America capabilities, and a highly experienced management team to support Hi-Tech's continued growth."
Wheat continued, "Our strong financial performance and operational structure have enabled the continued growth and globalization of our business model with the United States as our gateway for this expansion. Together, our combined company will have an even larger product portfolio, broader geographic reach, and enhanced scale."
APN is one of the largest players within the Latin America OTC and Nutritional markets and the largest or second largest player in four individual South American markets. APN distributes many leading cough & cold,  pain relief, weight management, sports nutrition, nutraceuticals, and gastrointestinal treatment brands. APN has a strong presence in both established and emerging growth economies. APN has delivered compound annual revenue growth of approximately 30% over the last three years.
Key Benefits of the Transaction:
Accelerates International Growth Strategy

Expands market access across a larger global platform with critical mass in all key Latin American countries
Establishes commercial infrastructure in the competitive Latin American OTC marketplace
Positions Hi-Tech to capture additional share of the

$11-15 billion

Latin American OTC market
The over the counter medicine (OTC) market, whereby customers can buy drugs or medicines without a prescription is increasing in value and volume across the western world, with the potential for growth in emerging markets even more exciting. According to IMS, sales of OTC medicines currently account for approximately 11 per cent of the total global pharmaceutical market (or approximately $87 billion). Latin American countries commanded 12 per cent respectively. Latin America is likely to be the fastest growth area for OTC medicine, with a predicted five year CAGR rate of 17 per cent. In 2008, for the first time, growth in sales of OTC medicines outstripped those of prescription-only medicines. This trend has continued year-on-year with global sales of OTC drugs growing at a higher rate than the growth exhibited by prescription-only medicines. Indeed between 2012 and 2013, while total global sales of prescription-only medicines grew by 3.3 per cent, sales of OTC drugs increased 4.6 per cent.
The OTC market has experienced higher year-on-year growth as:
Payers shift the cost burden of relevant diseases onto patients by promoting self-medication and the use of OTC medicines
Pharmaceutical companies seek to exploit switch opportunities (the formal process of switching a prescription-only medicine to an OTC medicine) to protect revenues from branded drugs that are about to lose their patent protection
New channels become available (e.g. supermarkets and the internet) increasing access to OTC medicines
Emerging markets add critical mass to the patient population available for self-medication.
Hi-Tech remains true to the principals that the company was built on - innovation, quality and consistency, and will always be dedicated to ensuring that these principals remain uncompromised. Hi-Tech will continue to provide the finest-quality, innovative, science-based nutritional supplements and pharmaceuticals possible for generations to come, but  the past decade has brought significant consolidation in the generic industry. Given the tremendous pressure on both innovator and generic companies to maintain growth, this trend is likely to continue. "Hi-Tech is a rapidly growing, dynamic innovator and generic company that is looking to increase scale and gain access to high-quality API while pursuing geographic diversification, access to rapidly-growing emerging markets, product mix diversification, and access to products with barriers to entry (e.g. biosimilars)," says Wheat.
Generic companies looking to increase scale, revenue, market share, and competitive advantage have also been active with mergers and acquisitions. Hi-Tech has been able to increase its market share in the United States through the acquisition of Florida-based Synergy Nutritional Industries  in 2005, and gained a larger market share when it acquired Advanced Performance Supplements ("APS") in 2011. Hi-Tech gained further industry dominance when it acquired Nittany Pharmaceuticals in Pennsylvania and ALR Industries in California in 2012. Hi-Tech's recent strategy has been, and according to its leaders will continue to be, growth through M&A activity The most recent acquisition by Hi-Tech of  Advanced Pharmaceuticals and Nutritionals was the first non United States acquisition expanding its global reach, which has been renamed Hi-Tech Pharmaceuticals S.A.
Hi-Tech also became backward integrated into API, Nutraceutical, and Botanical extract manufacturing through its subsidiary "Hi-Tech Limited", Hi-Tech has direct access to one of the world's largest active pharmaceutical ingredients (API) manufacturers. This relationship makes Hi-Tech one of only a few global generics and dietary supplement companies with a comprehensive, vertically integrated supply chain. Hi-Tech Limited operates multiple state-of-the-art API, Nutraceutical, and Botanical extract facilities located in China. They operate with the highest standards of quality and regulatory compliance. The facilities are certified by many global regulatory bodies. They have several research and development (R&D) facilities around China, with a workforce of more than 200 scientists, relentlessly innovates technologies to develop API's, Nutraceuticals, and Botanical extracts. "Our state-of-the-art R&D facilities in China have capabilities and infrastructure to provide end-to-end pharmaceutical services - including synthesis of the active pharmaceutical ingredients, formulation development, analytical development, packaging development, quality assurance, intellectual property, quality assurance, regulatory affairs, bio analytical support and technology transfer to commercial manufacturing facilities located across the globe," said Wheat.
Since 1979, Hi-Tech Pharmaceuticals, Inc. and its sister company, Hi-Tech Nutraceuticals, LLC. have been providing quality custom manufacturing services to the pharmaceutical, dietary supplement and beverage industries. Hi-Tech Pharmaceuticals is a cGMP certified company that operates out of Four (4) US Production facilities and (2) Warehouses, totally over 400,000 sq. ft. The two Georgia based production facilities are both located outside Atlanta  in the Norcross and Suwanee Advanced Technology areas. Hi-Tech also has Two (2) facilities located outside State College, Pennsylvania. Hi-Tech holds a Drug Manufacturing License issued by the State of Pennsylvania Food and Drug Branch and is registered as a Food and Drug Establishment with the FDA in Pennsylvania.
Hi-Tech's acquisition of Nittany immediately doubled Hi-Tech's solid dose and powder square footage. The former Nittany facility is a 130,000 sq. ft. modern facility and was a full-service contract manufacturer that enjoyed continuous growth over the past 36 years in the nutrition and pharmaceutical industry. The 130,000 sq. ft. State-of-the art FDA registered facility follows strict Good Manufacturing Practices (cGMP). This facility also has a 10,000 sq. ft. science center which includes new state-of-the-art formulation development and QC laboratories along with a pilot scale manufacturing operation.
Another advantage of buying Nittany Pharmaceuticals was their intimate knowledge of liquid products. In 2008 Nittany purchased a 70,000-square-foot facility, which was a former Dean Foods facility in Bellville, Pennsylvania to add to their already growing liquid dietary supplements and beverages. As industry's leading energy drink manufacturers for nearly over a decade, Nittany had the knowledge, experience and resources necessary to create Hot & Cold fill liquid drinks from 8 ounce to 32 ounces. "Hi-Tech had never been a beverage contract manufacturing company or handled many liquid products until the acquisition of Nittany. Now with the acquisition of Nittany — Hi-Tech is able to provide a full service of beverage co-packing services, including research and development, raw material procurement, product development, bottle filling, finished packaging, warehousing, and much more," said Wheat.
The history of Hi-Tech Pharmaceuticals begins with Nittany Pharmaceuticals, which was one of two of Hi-Tech's original manufacturers in 1994 when the company began. "The acquisition of Nittany Pharmaceuticals gave us more than 35 years of experience as a pharmaceutical contract manufacturer, and it was a company we had dealt with for almost two decades whom we liked and trusted," said Wheat.  Nittany Pharmaceuticals developed, manufactured and packaged premium pharmaceuticals, over-the-counter drugs and dietary supplements, and was owned and operated by the same family that founded the company in 1979. "The synergy between Hi-Tech and Nittany made the acquisition seamless and poised Hi-Tech to become a much larger contract manufacturer. This was due to the huge capacity already enjoyed by Hi-Tech and the added capacity of one of the largest independently owned pharmaceutical companies in the United States," continued Wheat.
About Hi-Tech Pharmaceuticals
Hi-Tech Pharmaceuticals (https://www.hitechpharma.com/index.htm) is a leading global healthcare supplier that develops, manufactures and distributes over-the-counter (OTC) and prescription pharmaceuticals, nutritional products, active pharmaceutical ingredients (API) and consumer products. Hi-Tech Pharmaceuticals is one of the world's leading generics and branded pharmaceutical companies, providing products to customers throughout the world. The company maintains one of the industry's broadest and highest quality product portfolios, which is regularly bolstered by an innovative and robust product pipeline. Hi-Tech Pharmaceuticals has attained leading positions in key international markets through its wide array of dosage forms and delivery systems, significant manufacturing capacity, global commercial scale and a committed focus on quality and customer service. The company ranks among the top generics companies in several markets around the world and has among the largest capacity of U.S.-based manufacturers.
Hi-Tech Pharmaceuticals has impressive capabilities to supply the global demand of pharmaceuticals. On an annual basis, Hi-Tech Pharmaceuticals can manufacture 35 billion tablets and 10 billion capsules. Hi-Tech Pharmaceuticals can also package 500 million bottles, 250 million blister packs, and 150 million pacquettes. Hi-Tech Pharmaceuticals is an enormously successful company that creates, manufactures and sells high-quality products sold by the large, major retailers across the United States. These retailers include: GNC, Rite Aid, Kroger, Winn-Dixie, Albertson's, CVS, Duane Reade, Hannaford, Cardinal Health, McKesson, Mclain,Harmon Stores, Fred Meyer, Osco Drugs, Supervalu, Roundy's, Walgreens, Sav-On Drugs, Meijer, Fruth Pharmacy, Kinney Drug, Kinray, USA Drugs, A&P, Kmart, Amazon.com, Drugstore.com, and over 5,000 independent drug stores, as well as in more than 80,000 convenience stores throughout the United States
Besides custom formulations, Hi-Tech has a strong history of supplying National Brand Equivalent (NBE) and basic OTC products to our valued customers. All of these items are made in our FDA and ASI Audited and Inspected facilities in Reedsville, Pennsylvania. Our science team has decades of experience in creating unique combinations of OTC ingredients to address specific indications, whether National Brand Equivalent or customer items for your specific market. Hi-Tech has a library of items available in different packaging options to satisfy your needs.
To view the original version on PR Newswire, visit:http://www.prnewswire.com/news-releases/hi-tech-pharmaceuticals-to-acquire-advanced-pharmaceuticals-and-nutritionals-creating-a-top-tiered-global-otc-pharmaceutical-and-nutraceutical-company-300064200.html