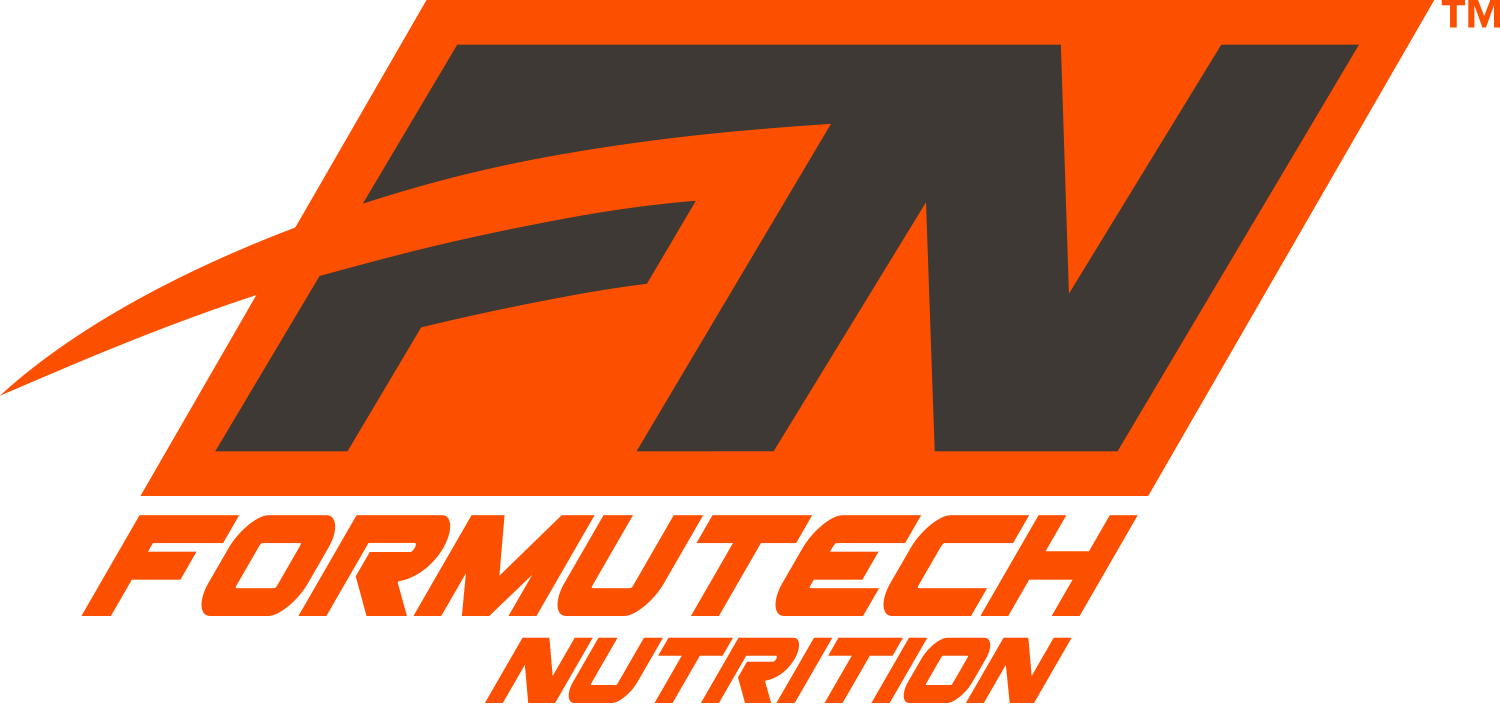 Hi-Tech Pharmaceuticals Acquires FormuTech Nutrition
NORCROSS, Ga., June 3, 2015 /PRNewswire/ -- Hi-Tech Pharmaceuticals ("Hi-Tech"), a leading global provider of Sports Nutrition products, Contract Manufacturing, and FormuTech Nutrition ("FormuTech"), one of the fastest-growing Sports Nutrition companies in the United States, today announced that they have entered into a definitive agreement in which Hi-Tech has agreed to acquire FormuTech. The transaction will enhance Hi-Tech's leading Sports Nutrition arsenal and expand its distribution through FormuTech's strong distribution network. 
"The combination of these two great companies accelerates Hi-Tech's Sports Nutrition growth strategy, substantially boosts our Sports Nutrition portfolio and diversifies our business stream," stated Hi-Tech Chairman, President and CEO Jared Wheat. "We believe this strategic transaction will enhance our industry-leading Sports Nutrition position by expanding market opportunities. FormuTech brings strong relationships to enhance our position with Sports Nutrition distributors, and a highly experienced management team to support Hi-Tech's continued growth."
Wheat continued, "Our strong operational structure and aggressive acquisition strategies have enabled the continued growth of our Sports Nutrition business and will increase profit margins due to ability to bring the production of FormuTech products to our industry-leading manufacturing facilities. Together, our combined company will have an even larger product portfolio, broader geographic reach, and enhanced scale." As a leading provider of premium Weight Loss and Bodybuilding products in the sports nutrition category, FormuTech's brands align with the company's continued focus on Sports Supplements, while further diversifying the Hi-Tech portfolio. FormuTech produces Lean EFX®, one of the top weight loss aids in the industry, which will continue to bolster our Diet & Energy portfolio such as: Fastin®, Lipodrene®, Stimerex-ES®, and HydroxyElite®.
Key Benefits of the Transaction:
Accelerates Sports Nutrition and International Growth Strategy

Expands market access across a larger global platform in all key countries
Increases market share in Diet & Energy category with top brands like Lean EFX®  
Positions Hi-Tech to capture additional share of the

$30 billion

Sports Nutrition market
Just the sports nutrition category, which includes powdered and ready-to-drink, grew by 13 percent in 2013, a healthy jump from an already strong 11.7 percent the previous year. The largest portion of the sales in that market comes from sports and energy drinks and shots, which make up 56 percent of sales ($17.1 billion). The second largest category is sports nutrition supplements at 15 percent ($4.5 billion), followed closely weight-loss meal replacement supplements at 11 percent ($3.3 billion) and Weight-loss pill-form supplements at 6 percent ($2 billion).
"Lean EFX® products will serve as a growth catalyst for our Weight Loss segment, providing this division with another leading brand in the high-growth sports nutrition category," said Steve Smith, Executive Vice President at Hi-Tech Pharmaceuticals. "The acquisition of FormuTech expands our offerings of mainstream, weight loss and sports nutrition products, including protein-rich foods, and broadens our appeal with younger consumers. Lean EFX® premium Diet & Energy aid further enhance our balanced business model."
Bruce Davis, CEO of FormuTech, commented, "Hi-Tech's impeccable reputation for pharmaceutical-grade quality, strong innovation and manufacturing expertise make it a perfect complement to our business. Additionally, having access to their extensive production capabilities across a variety of product formats such as energy shots and ready-to-drink beverages, and being able to offer our customers access to manufacturing and distribution facilities in Atlanta, Georgia and Reedsville, Pennsylvania is a significant competitive advantage." The merger, in combination with an expansive capital investment program, will create world-class formulation, product development and production capabilities across in excess of  400,000 square feet of manufacturing space.  "Compliance and enforcement have raised the bar for manufacturers, and this merger creates a top-tiered company with a critical mass of scale and capabilities in an otherwise fragmented segment of the market. Hi-Tech and its Sports Nutrition brands will be a one-stop shop for Sports Nutrition stores."
Hi-Tech remains true to the principals that the company was built on - innovation, quality and consistency, and will always be dedicated to ensuring that these principals remain uncompromised. Hi-Tech will continue to provide the finest-quality, innovative, science-based Sports Nutritional supplements and Diet & Energy Aids," says Wheat.
Other nutrition companies looking to increase scale, revenue, market share, and competitive advantage have also been active with mergers and acquisitions. Hi-Tech has been able to increase its market share in the United States through the acquisition of Florida-based Synergy Nutritional Industries in 2005, and gained a larger market share when it acquired Advanced Performance Supplements ("APS") in 2011. Hi-Tech gained further industry dominance when it acquired Nittany Pharmaceuticals in Pennsylvania and ALR Industries in California in 2012. Hi-Tech's recent strategy has been, and according to its leaders will continue to be, growth through M&A activity. The most recent acquisition by Hi-Tech of  FormuTech Nutrition is the second acquisition for Hi-Tech in 2014 and will likely not be the last of the year.
About Hi-Tech Pharmaceuticals
Hi-Tech Pharmaceuticals (https://www.hitechpharma.com/index.htm) is a leading Sports Nutrition manufacturer. Since 1979, Hi-Tech Pharmaceuticals, Inc. and its sister company, Hi-Tech Nutraceuticals, LLC. have been providing quality custom manufacturing services to the pharmaceutical, dietary supplement and beverage industries. Hi-Tech Pharmaceuticals is a cGMP certified company that operates out of Four (4) US Production facilities and (2) Warehouses, totally over 400,000 sq. ft. The two Georgia based production facilities are both located outside Atlanta  in the Norcross and Suwanee Advanced Technology areas. Hi-Tech also has Two (2) facilities located outside State College, Pennsylvania. Hi-Tech holds a Drug Manufacturing License issued by the State of Pennsylvania Food and Drug Branch and is registered as a Food and Drug Establishment with the FDA in Pennsylvania.
Hi-Tech's acquisition of Nittany immediately doubled Hi-Tech's solid dose and powder square footage. The former Nittany facility is a 130,000 sq. ft. modern facility and was a full-service contract manufacturer that enjoyed continuous growth over the past 36 years in the nutrition and pharmaceutical industry. Another advantage of buying Nittany Pharmaceuticals was their intimate knowledge of liquid products. In 2008 Nittany purchased a 70,000-square-foot facility, which was a former Dean Foods facility in Bellville, Pennsylvania to add to their already growing liquid dietary supplements and beverages. As industry's leading energy drink manufacturers for nearly over a decade, Nittany had the knowledge, experience and resources necessary to create Hot & Cold fill liquid drinks from 8 ounce to 32 ounces. "Hi-Tech had never been a beverage contract manufacturing company or handled many liquid products until the acquisition of Nittany. Now with the acquisition of Nittany — Hi-Tech is able to provide a full service of beverage co-packing services, including research and development, raw material procurement, product development, bottle filling, finished packaging, warehousing, and much more," said Wheat.
Hi-Tech Pharmaceuticals is a leading global healthcare supplier that develops, manufactures and distributes over-the-counter (OTC) and prescription pharmaceuticals, nutritional products, and consumer products. Hi-Tech Pharmaceuticals is one of the world's leading generics and branded pharmaceutical companies, providing products to customers throughout the world. The company maintains one of the industry's broadest and highest quality product portfolios, which is regularly bolstered by an innovative and robust product pipeline. Hi-Tech Pharmaceuticals has attained leading positions in key international markets through its wide array of dosage forms and delivery systems, significant manufacturing capacity, global commercial scale and a committed focus on quality and customer service. The company ranks among the top generics companies in several markets around the world and has among the largest capacity of U.S.-based manufacturers.
 Hi-Tech Pharmaceuticals is an enormously successful company that creates, manufactures and sells high-quality products sold by the large, major retailers across the United States. These retailers include: GNC, Rite Aid, Kroger, Winn-Dixie, Albertson's, CVS, Duane Reade, Hannaford, Cardinal Health, McKesson, Mclain, Harmon Stores, Fred Meyer, Osco Drugs, Supervalu, Roundy's, Walgreens, Sav-On Drugs, Meijer, Fruth Pharmacy, Kinney Drug, Kinray, USA Drugs, A&P, Kmart, Amazon.com, Drugstore.com, and over 5,000 independent drug stores, as well as in more than 80,000 convenience stores throughout the United States.